03/13/2020
Did Your Heirs Just Get A Tax Increase?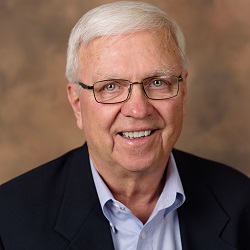 I mentioned last week that I would begin to lay out some elements that make a small business attractive to a buyer and help you create a plan to cash in on your lifetime of work. I will wait till next week to do so. A new law called the Secure Act went into force on January 1, 2020 that could have a major impact on wealth transfers to your children and grandchildren. I want to spend some time on that this week.
First some positive provisions.
Two or more unrelated employers can now join together in a pooled employer retirement plan. Your options for providing a plan are greatly increased.
An increase in the tax credit available for starting a plan to as high as $5,000.
Allows IRA contributions past 701/2.
An Increase in the age for required minimum distributions from your retirement plan to age 72.
Now the less positive.
Required minimum distribution rules with respect to Defined Contribution plan and IRA balances upon the death of the account owner will trigger a dramatic increase in taxes for your heirs. Distributions can no longer be paid out over the lifetime of your beneficiaries. Individuals other than your surviving spouse are now generally required to take distributions by the end of the 10th calendar year following the owner's death.
If your heirs are in good jobs earning above average incomes, they will be pushed into much higher tax brackets. Your married children earning a joint income of $341,450 who are forced to take 10% of your $1,000,000 IRA will pay extra income tax of $32,000.
Under the right set of circumstances, we can greatly reduce or even eliminate the tax to your heirs. A professional estate plan is Included in our Business Transition Planning service. We have over thirty years of experience working with top Estate Planning Attorneys in the metro area. We will identify your concerns and priorities, suggest alternative strategies, and work with your attorney to implement the best plan for you. Contact me by email or phone and set an appointment to review your options.
CONTACT
---
PHONE: 303-777-0313
WEBSITE:
www.cambgroup.com
EMAIL: